Quality Assurance Statement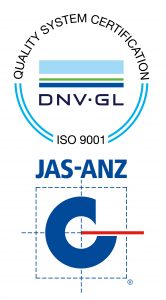 Optical Systems Design is an ISO9001:2015 Quality Endorsed Company endorsed through DNV-GL Australia and is committed to the delivery of quality products and service to meet the needs of our customers.  To view our certificate, please CLICK HERE.
Our quality management system ensures that products are manufactured under strict quality procedures and customer issues are dealt with in an efficient manner.
We are continually improving our systems through constant monitoring, analysis and feedback of all our processes, which leads to continually improving our products and service to our customers.
Please see OSD's Quality, Health & Safety and Environment Policy on the next tab of the "ABOUT" dropdown menu.
Warranty Statement
Optical Systems Design (OSD) warrants that at the time of shipment, its products are free from defects in material and workmanship and conforms to specifications. Our warranty conditions are outlined below:
Warranty Period: Please refer to your dealer for the warranty period applicable in your country.
All Repairs: Optical Systems Design reserves the right to repair or replace faulty modules/units. Please obtain a "Return Material Authorization" (RMA) number before returning goods. Goods must be returned to Optical Systems Design or its nominated authorized representative in their original packing.
Warranty Repairs: Return shipments to OSD shall be at customer's expense and freight back to the customer will be at OSD expense unless the products are found to have either no defects or customer induced damage in which case freight back to the customer will be at customer's expense.
Out of Warranty Repairs: OSD reserves the right to repair or replace any faulty goods. Freight costs and insurance for both journeys are met by the user. All equipment repaired by OSD will have a 3-Month Warranty from the date of dispatch.
Site Repairs: By agreement site repairs may be undertaken for which out of pocket, hotel and travel expenses will be charged.
Exclusions: This warranty does not apply to defects caused by unauthorized modifications, misuse, abuse or transport damage to the equipment. All modifications to OSD's standard product will need written authorization and will be charged at normal repair rates. All modifications are to be carried out by OSD technicians. Warranty will lapse if unauthorized removal and/or tampering with serial number and/or repair labels occurs.